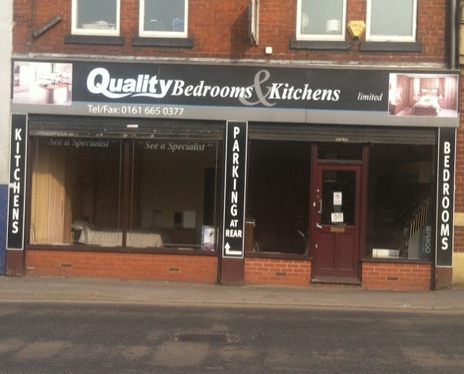 Kitchen & Bedroom Showroom - Oldham
Quality Bedrooms and Kitchens Ltd. has a show room located off Huddersfield road, near Mumps train station in Oldham. Below is an interactive google map to help you find us, the address is listed at the bottom of every page.
Free Car Parking for Showroom Visitors
If travelling by car, parking is available to the rear of the building if required.
Opening hours
Monday - Friday: 10:00AM till 5:00 PM
Saturdays & Sundays: 10:00AM till 4:00PM