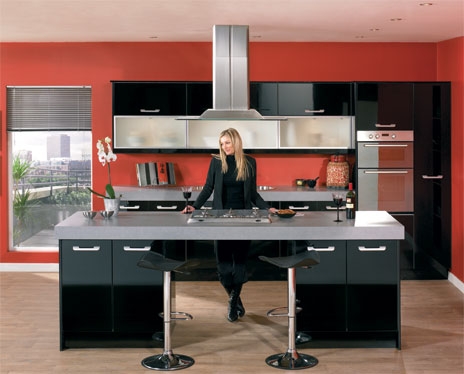 Contemporary Kitchens
Nothing says sleek, modern and exciting quite like the perfect contemporary kitchen. Whether you're a young professional wanting somewhere elegant and attractive to relax at the end of the day, or a family who just enjoy living in beautiful surroundings, our great selection of contemporary kitchen designs are bound to suit your specifications and needs perfectly.
Incorporating the chic, polished look with the most up to date, ground-breaking technology, our contemporary kitchens are second to none. We offer a range of finishes, including laminates, high gloss, acrylic gloss, solid timber and beautiful paint. These all come in a variety of colours and, as with all of our products, you get total say over the design and image of your kitchen.
Our team of experts are able to accommodate all budgets and all specifications. Whether your kitchen is large and spacious, or whether it is cosy and warm, we will use our wealth of experience to deliver you your kitchen.
Get in touch with us today to see how we can help you.